Pino in your store?
Does your tail also wag when seeing our products? Ordering from us has never been easier! Our B2B portal lets you place orders for our products anytime, anywhere.
Login in or fill in the form below to create an account. We will contact you shortly.
B2B Login
Does your tail also wag when seeing our products?
Then please fill in the form below and we will contact you.
The advantage of Pino in your store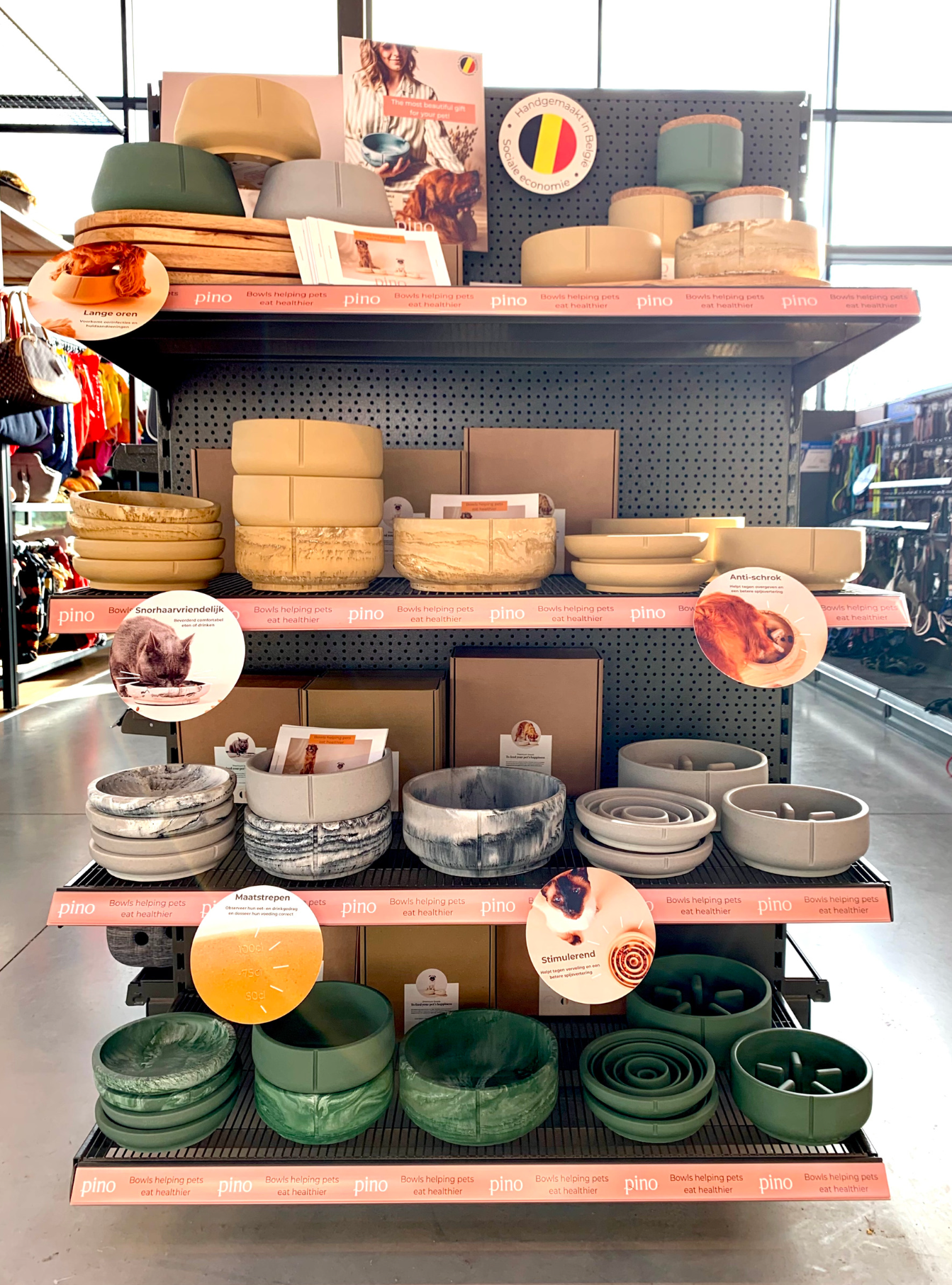 Mix & match - Solution for your client

Each bowl has a specific funtion to help pets. You can offer your client a customized solution for your pet. Ex mix & match a slow feeder bowl with a long-ears bowls in the same or different colors according to your clients (interior) style.
Supporting the social economy

Our bowls are handmade by an employment care center in Belgium. This center support people with psychosocial disabilities who are looking for a way back into the labor market.
Handmade in Belgium

As a young brand, we believe in the importance of ESG values. Instead of mechanical, outsoursed mass production abroad, our bowls are handmade locally in Belgium.
Lifestyle & design

Our bowls are available in home-trend color nuances and different surface patterns to match with different interior styles.
Ecofriendly

Because of our innovative and sustaniable material resource, we are able to use up to 70% of sand to create our bowls. We also pack our bowls plastic-free and only use recycled cardboard and paper for promotional store material.